Headaches can occur for a vast number of reasons, and are incredibly common; according to the World Health Organization, nearly 1 in 20 adults experience a headache every day. Unfortunately, not all headaches can be remedied with over-the-counter headache medication, water, and a nap – some require more extensive treatment and care.
Due to there being over 25 different kinds of headaches, there isn't always a quick-fix in figuring how to make one disappear. Sometimes, it can be as simple as avoiding caffeine, but other times, headaches can be warning signals that something else is very wrong. When over-the-counter painkillers offer no relief, it may be an indication that medical intervention is necessary – read one of our HeadacheMD blogs to learn more about when to seek medical attention for headaches.
With help from the National Headache Foundation's Complete Headache Chart, we've compiled some of the most common and easily-treated headaches, so that you can begin pinpointing the root of your headaches at home while you wait for your next doctor's appointment.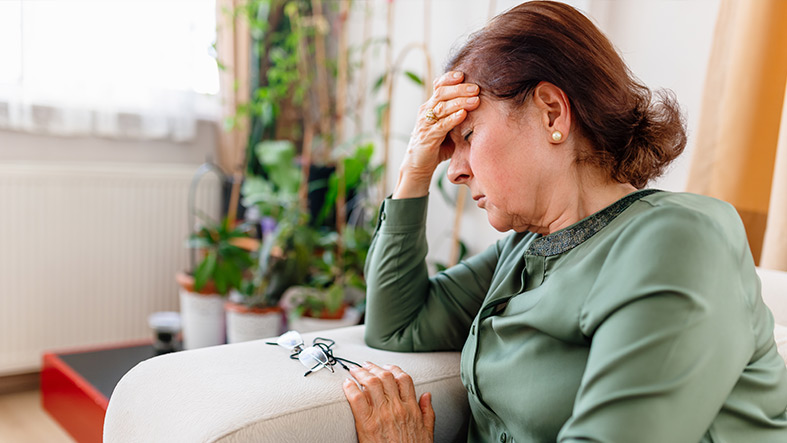 The information, including but not limited to, text, graphics, and other material on this website are for informational purposes, and are not intended to be a substitute for professional medical advice, diagnosis, or treatment.
Substance-Involved Headaches
The following headache types can oftentimes be resolved by making healthier routine choices. By regularly drinking water, eating an appropriate diet for your body type and lifestyle, and by remaining cautious and conscientious about what kinds of substances you intake, you can avoid putting your body through stressors that may cause you to develop various kinds of headaches.
Caffeine-Withdrawal Headaches: result of consuming large amounts of caffeine
Cluster Headaches: can occur with alcohol consumption or excessive smoking
Dehydration Headaches: a result of dehydration
Fasting Headaches: caused by fasting
Hangover Headaches: similar to a dehydration headache; can occur with alcohol consumption
Hunger Headaches: can result from dieting or skipping meals
Headaches Accompanying "Solvable" Ailments
These kinds of headaches occur as a result of some other kind of ailment that can usually be easily absolved by taking over the counter medication (i.e. taking an allergy pill will usually remedy all or most seasonal allergy symptoms, while taking certain kinds of women's health medications can help soothe and ease uncomfortable menstruation symptoms, etc.), and don't normally require professional care.
Allergy Headaches: often occurs alongside seasonal allergies
Eyestrain Headaches: though more uncommon, can be caused by uncorrected vision, forgetting to wear your glasses, or other eyestrain
Fever Headaches: can occur alongside fever as a result of infection
Menstrual Headaches: occurs as a result of changes in estrogen levels due to menstrual cycle
Tension-Type Headaches: can result from emotional stress or depression
Though many headaches can be remedied at home with proper sleep, diet, and self-care, it's always a safer bet to seek out professional medical assistance if you find yourself experiencing headaches on a more frequent basis, or if your headaches become severe enough that you can no longer treat them yourself at home. Furthermore, you should always seek out medical care if you have begun experiencing headaches after or as a result of a serious injury, like after a car accident or after sustaining a concussion.
Healthpointe has medical experts near you that specialize in headache treatment – reach out to us today to put your mind at ease. For more information, a complete list of services, and Healthpointe locations, visit Healthpointe.net.
Healthpointe is a leading multidisciplinary healthcare organization offering a full range of medical services in practice locations throughout Southern California.
As a highly regarded musculoskeletal group, we have a personal investment in the highest level of service, and are proud of our record of excellence over the last four decades with private patients, injured workers, urgent care, personal injuries, and professional and non-professional athletes. Leading our organization is a dynamic team of healthcare professionals who continually strive to be at the forefront of medical innovation and healthcare service delivery.