---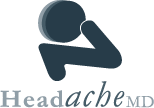 ---
At HeadacheMD, we identify the root cause of your headaches and figure out the best treatment plan and help you find some resolution.
You don't have to live with severe headache pain due to migraines and other headaches.
Headache MD specializes in treating all types of headaches, both causes and symptoms.
Headache MD is a specialized healthcare service offered by Healthpointe, a leading Orthopedic, Occupational, Industrial and Walk-In Clinic with locations throughout Southern California. Leading our organization is a dynamic team of healthcare professionals who continually strive to be at the forefront of medical innovation and healthcare service delivery.
As a highly regarded musculoskeletal group, Healthpointe has a personal investment in the highest level of service, and are proud of our record of excellence over the last four decades with private patients, workers' compensation, and professional and non-professional athletes.
Headache MD is excited to carry on the tradition of Healthpointe into the field of headache disorders and treatments and will continue to provide high quality healthcare at a reasonable cost.
Our Southern California Headache Clinics have highly trained doctors to help treat all forms of headaches once you've identified the type of headache you may have.